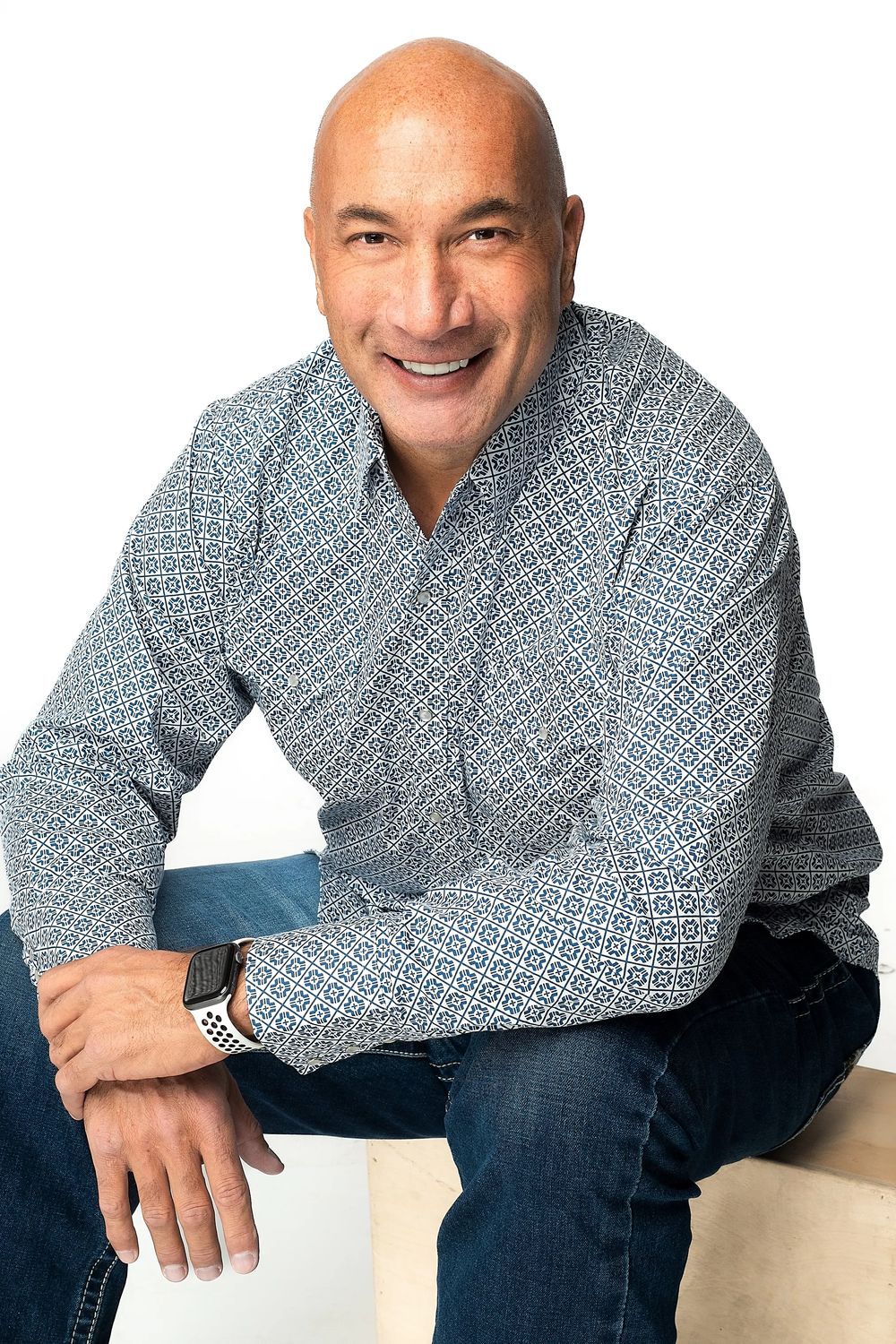 LW Consulting
Leif Welhaven
Marketing, Motivation, and Media
Taking your Business to the #nextlevel
---
Coaching & Team Building
Brand & Business Development
Sales Strategy & Sales Training
Marketing Strategy & Execution
Website Development & Design
Website Management
Social Media Management
Content Creation
Professional Speaking & Presenting
Videography & Photography
Proven CRM System Build & Management
Work with Me ⟩
Hi, I'm Leif
I most recently excelled in the role of Director of Business Development at Newman Restoration & Cleaning. In addition to that role, I have extensive sales, branding, social media, sales management and business development experience with a large nationally known Wireless Technology Company and with a prominent local restaurant that spans 30+ years. I am also active in the "Exchange Club" as a Regional VP, where I help support and train 'service' clubs in MT, ID, WA, OR, AK, HI, UT, CO, NM, AZ. In my spare time I like to ride my Harley 'Street Glide.' I have 2 grown children, Colton who is a Certified Financial Planner at Buchanan Capital and Hope, who is a grad student at Montana State University getting her Doctorate in Bio Chemistry. I am excited to offer #nextlevel Marketing and Motivational services with my new marketing company, LW Consulting, LLC.
Stay Tuned for Next Coaching Session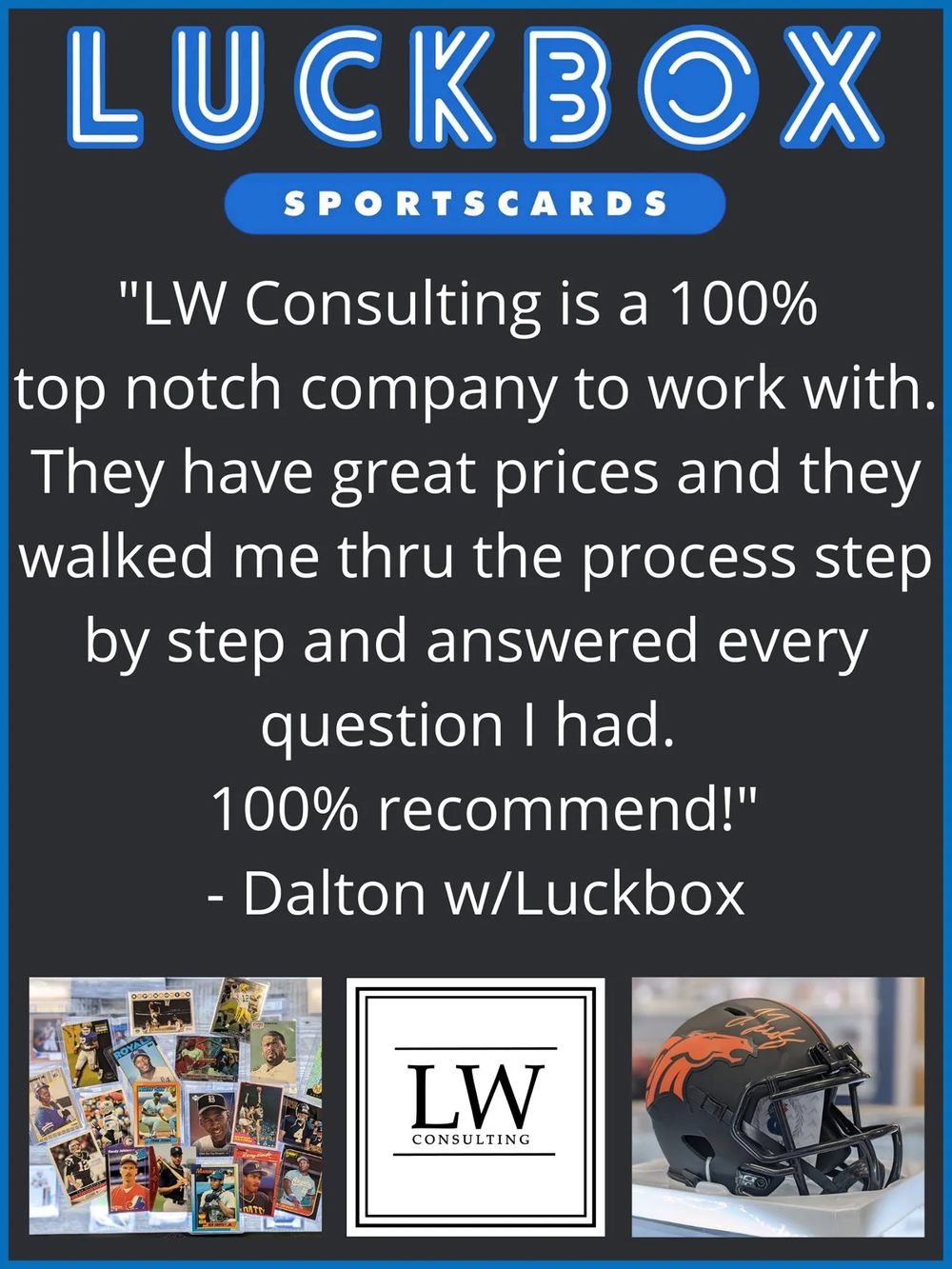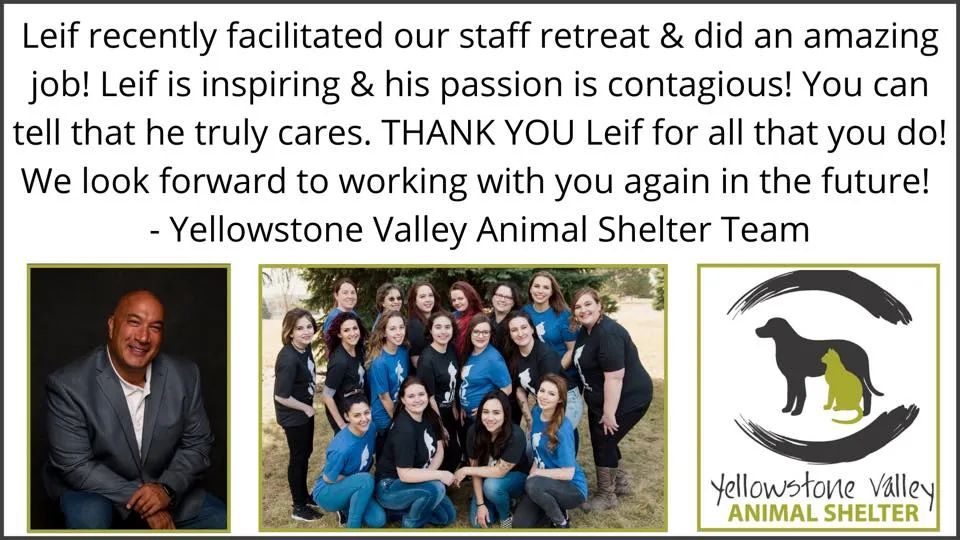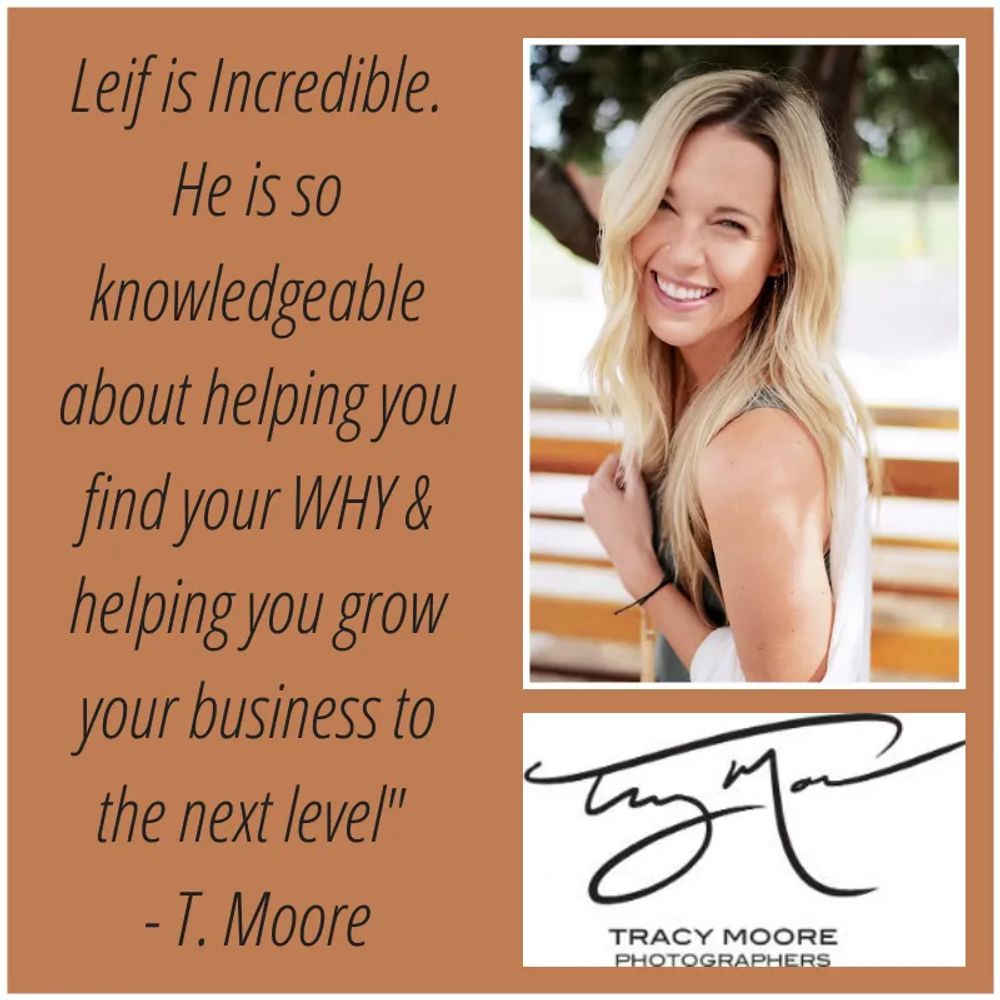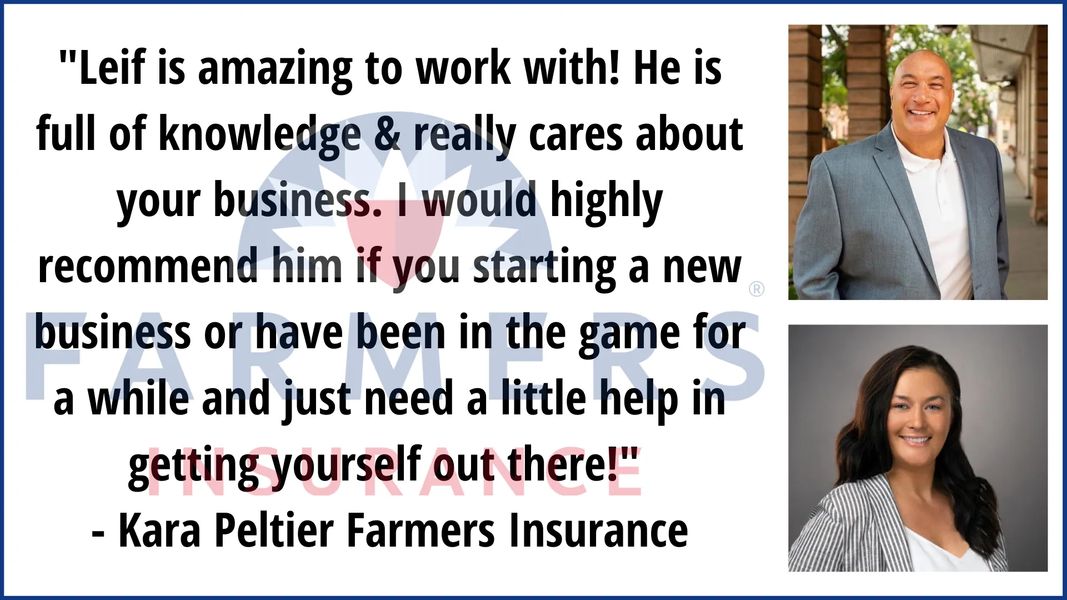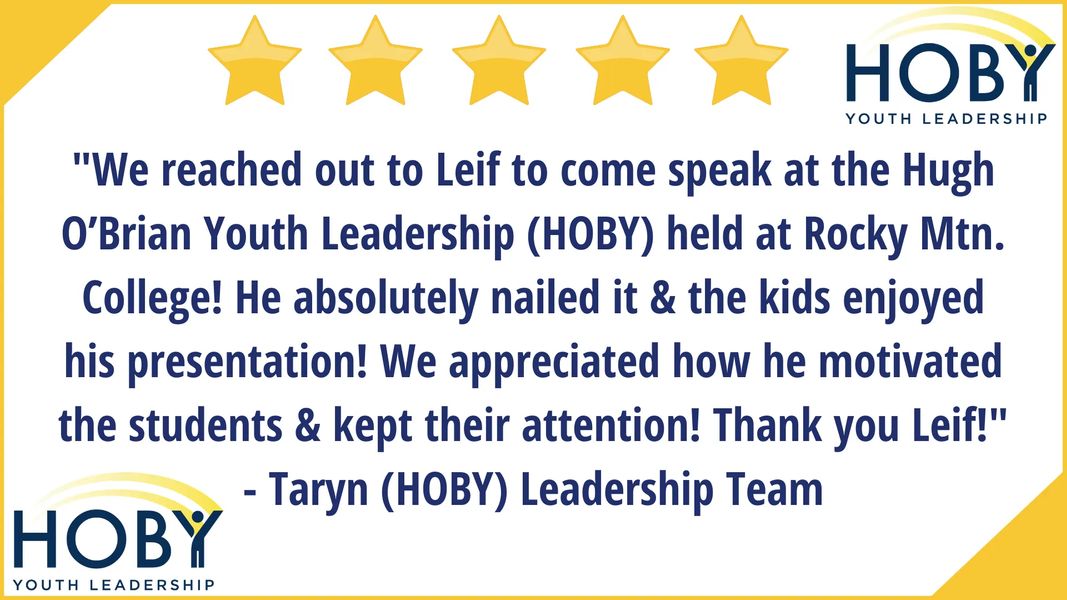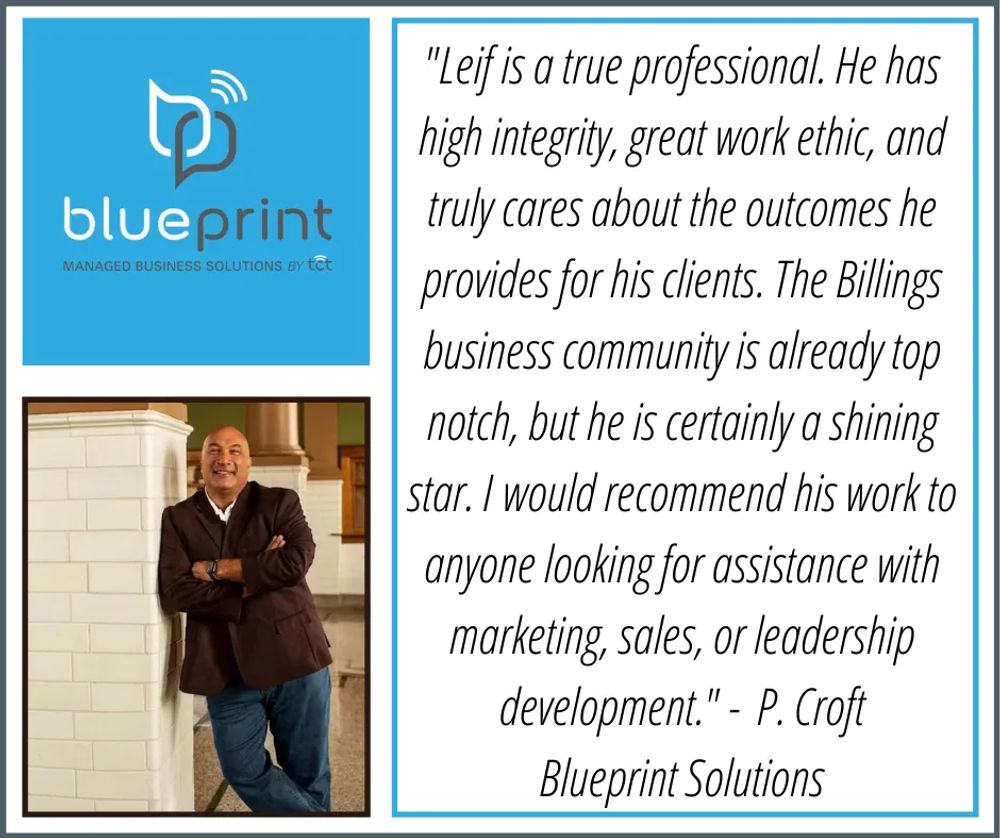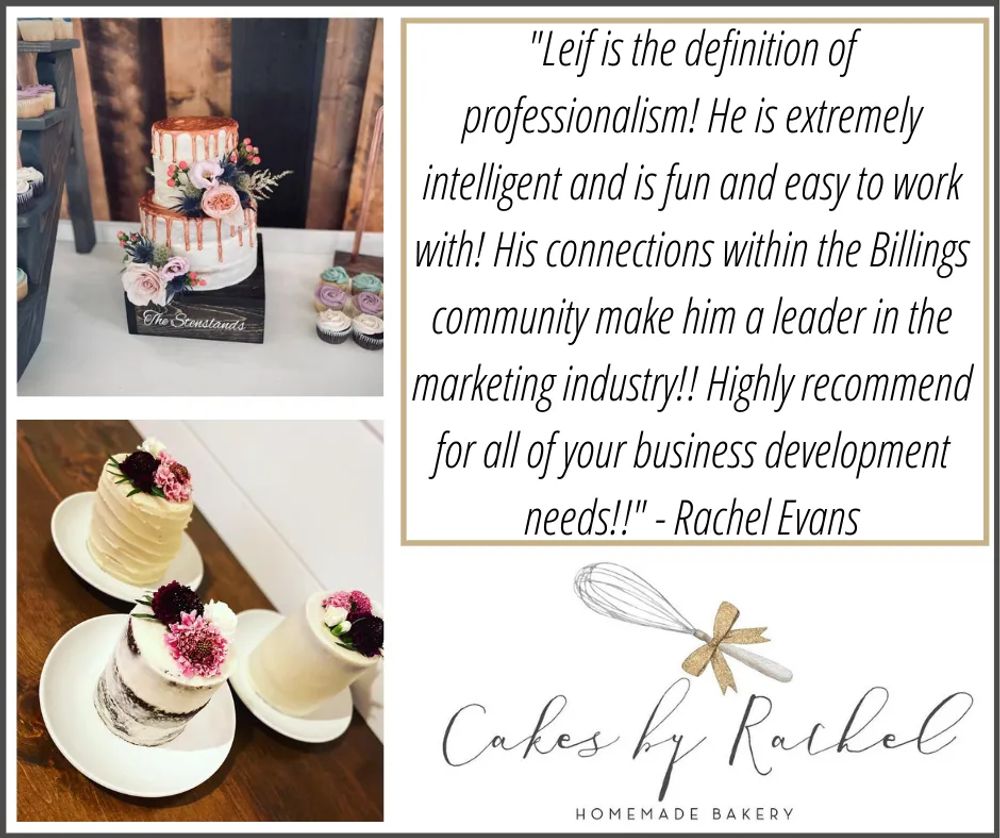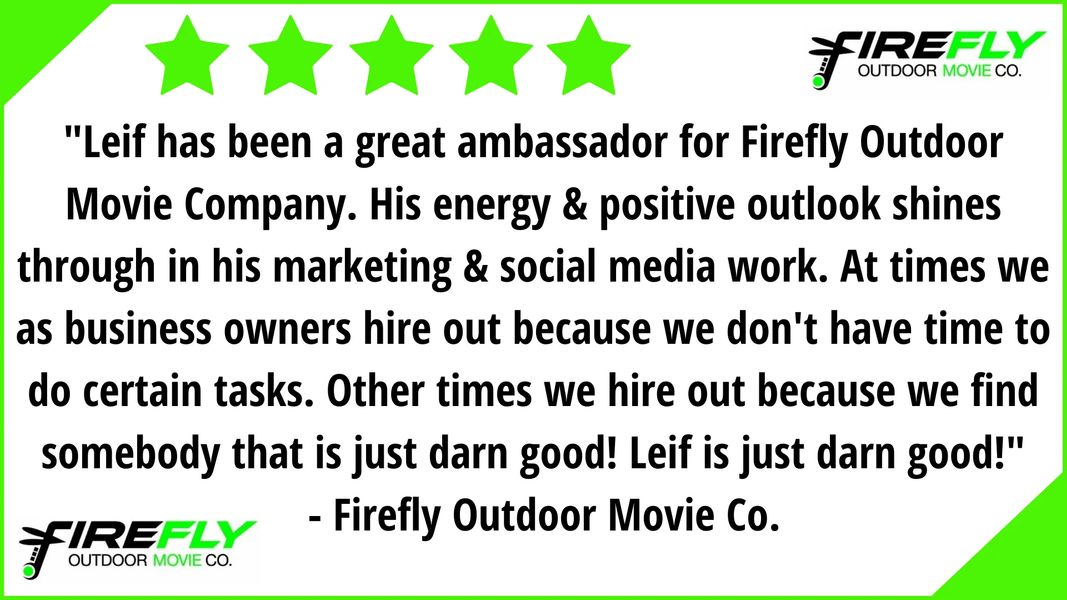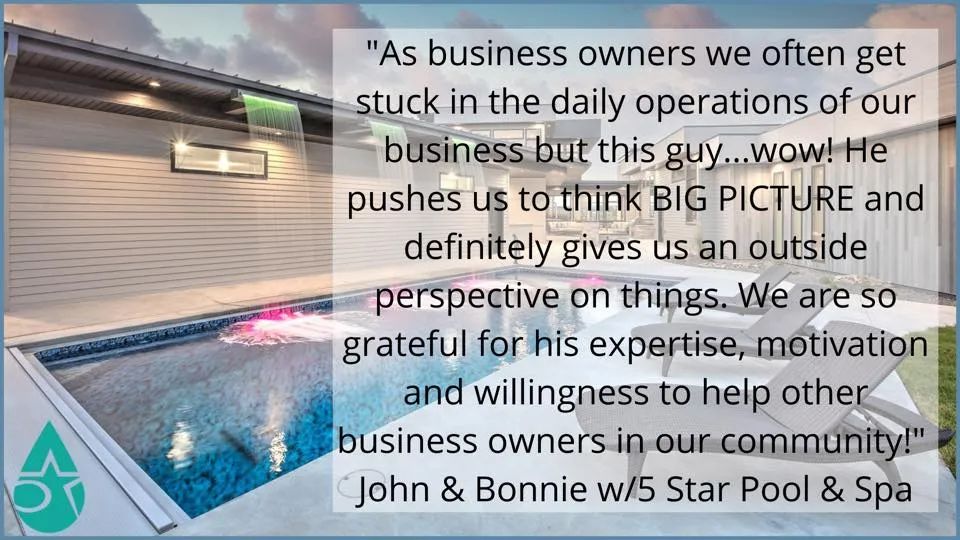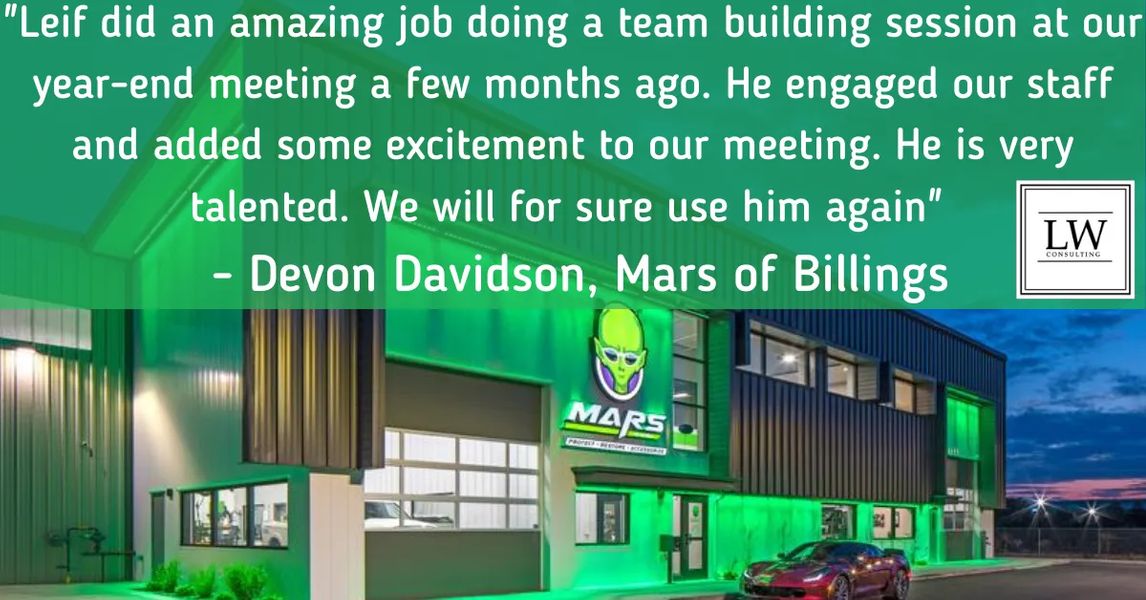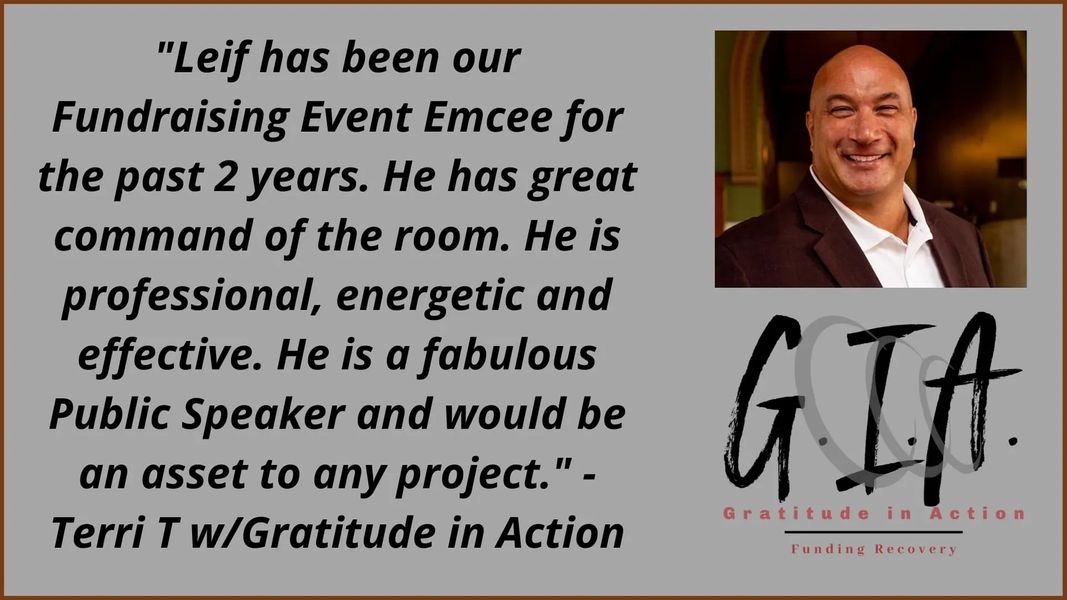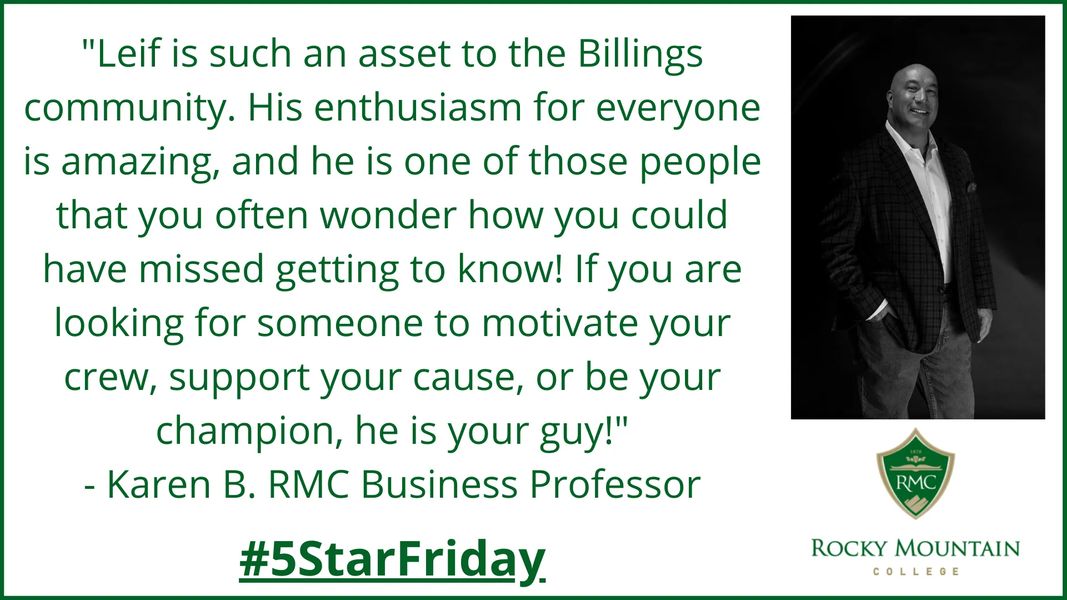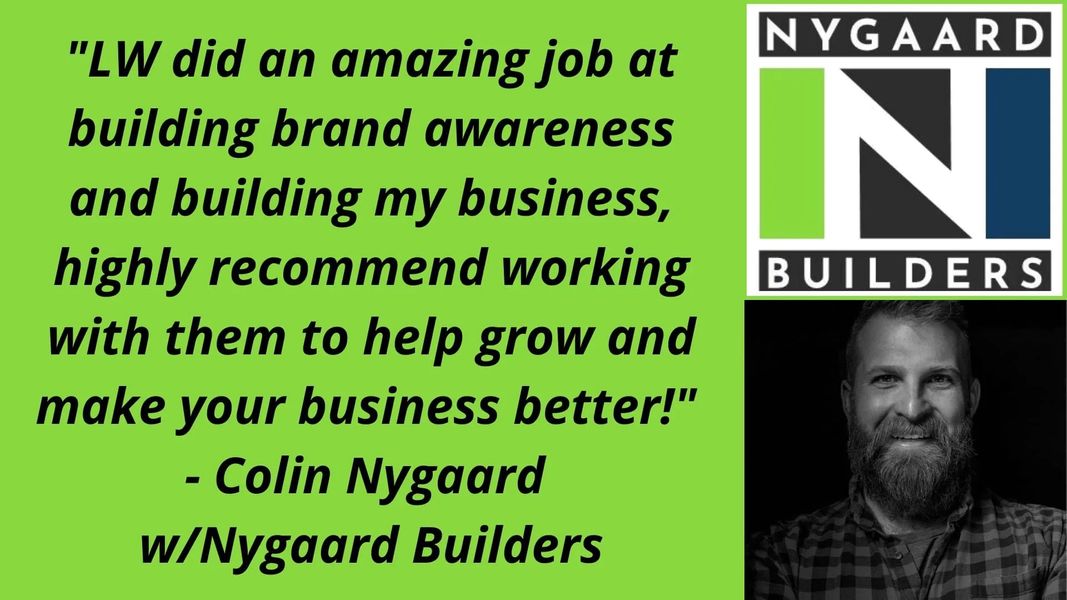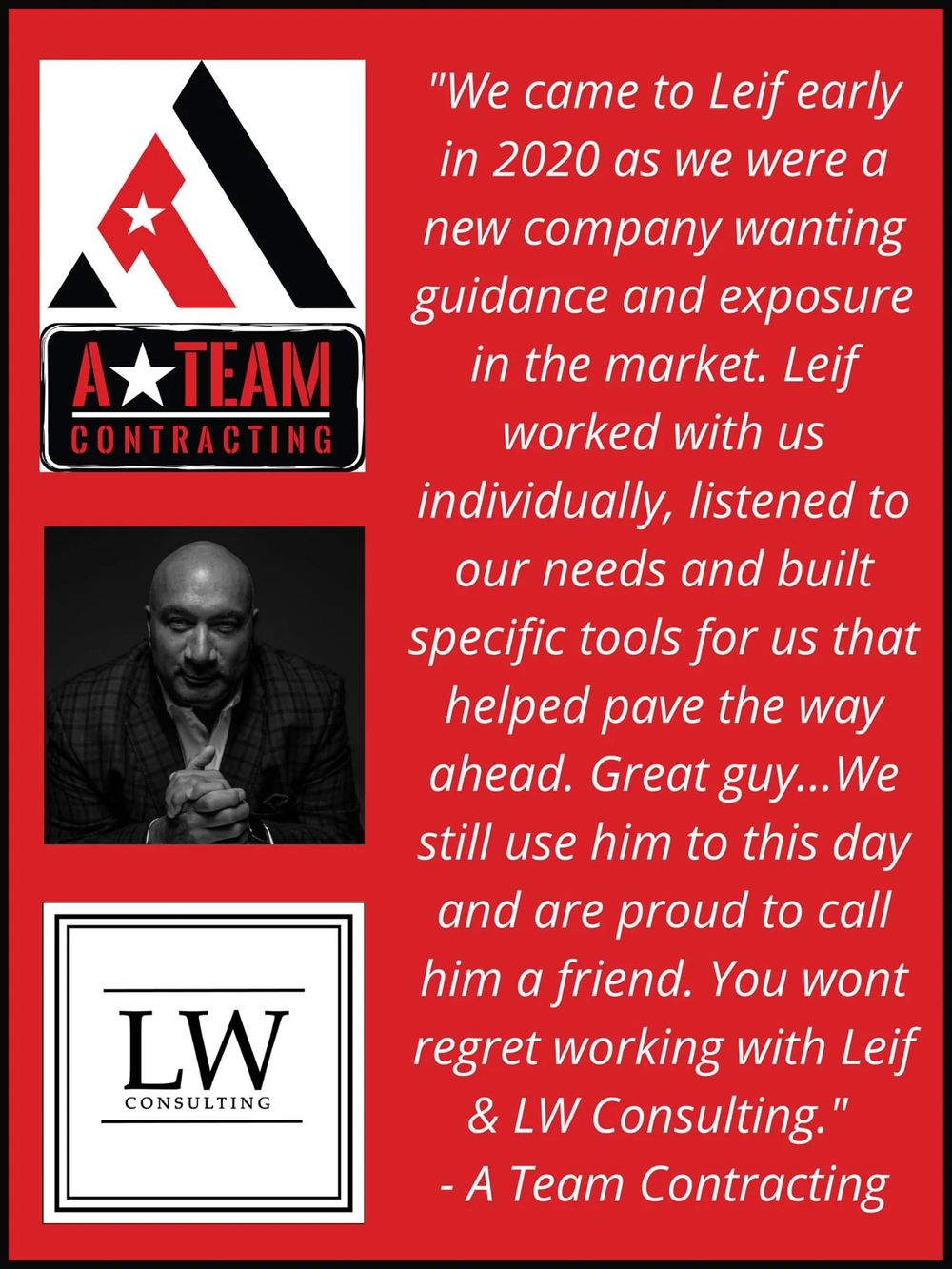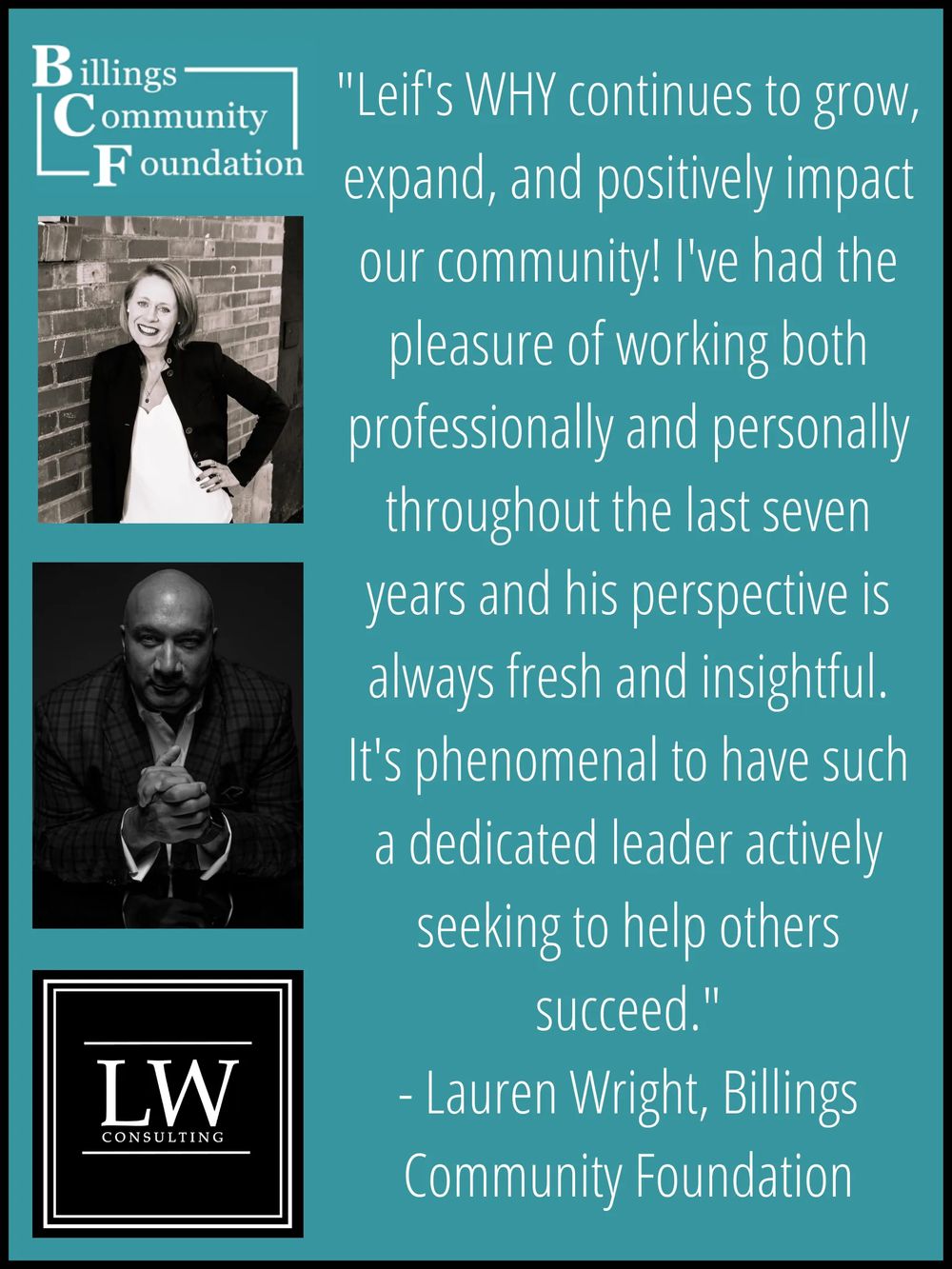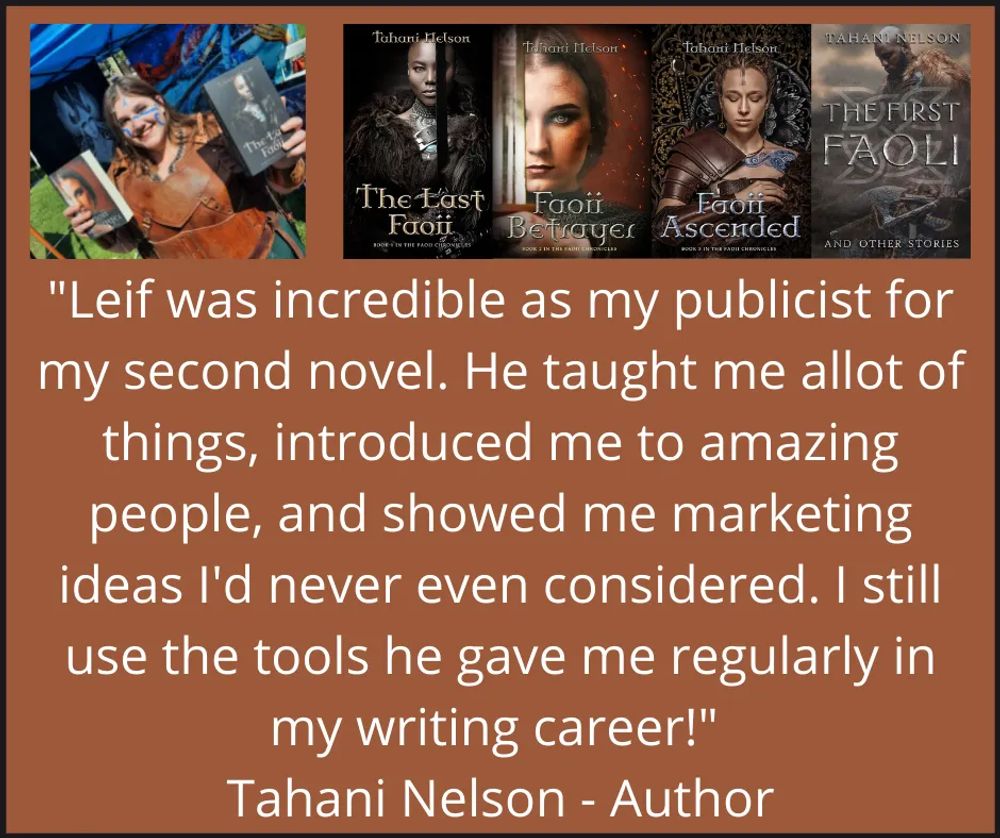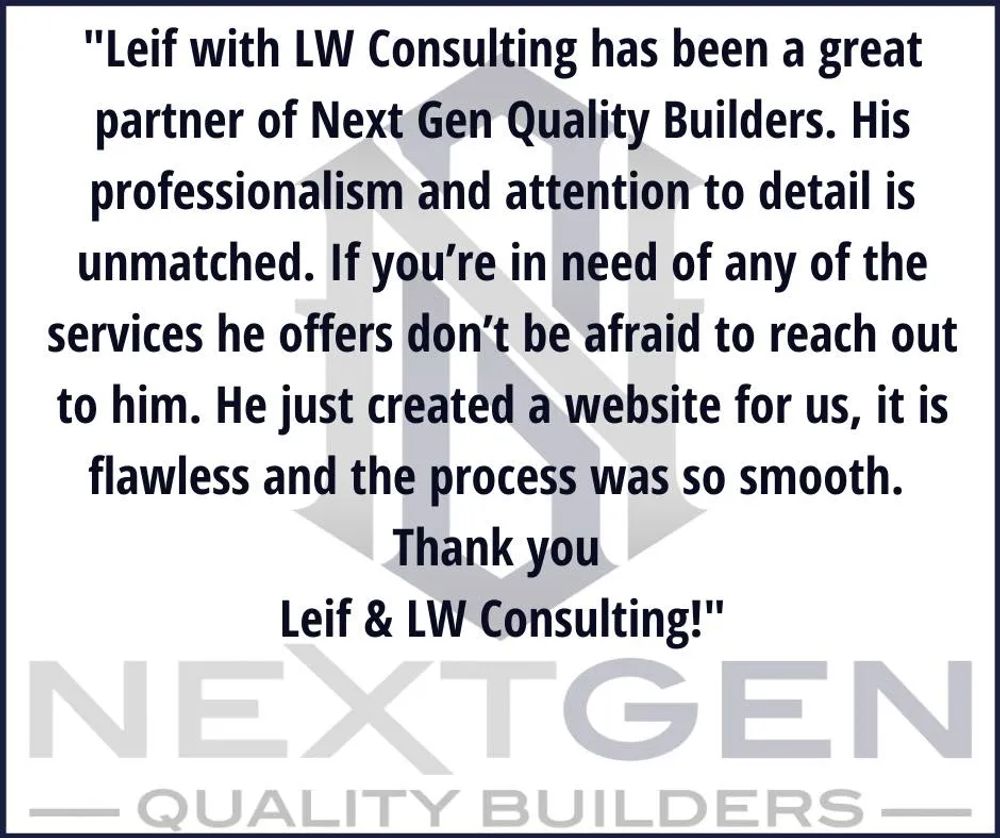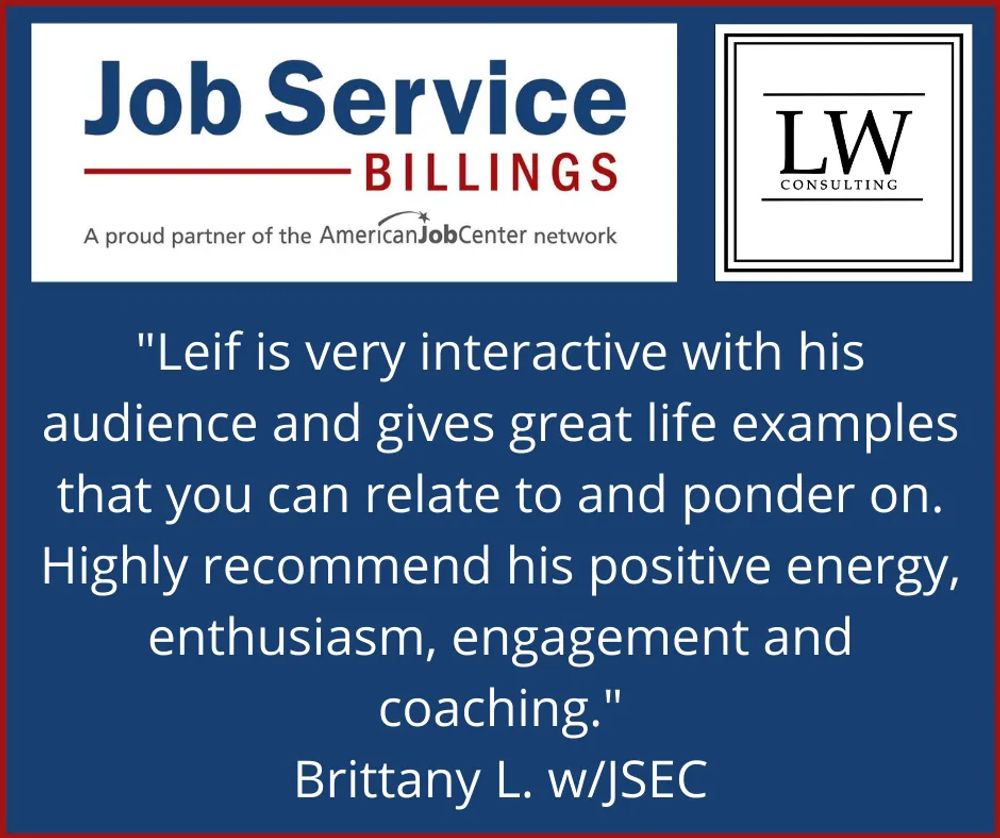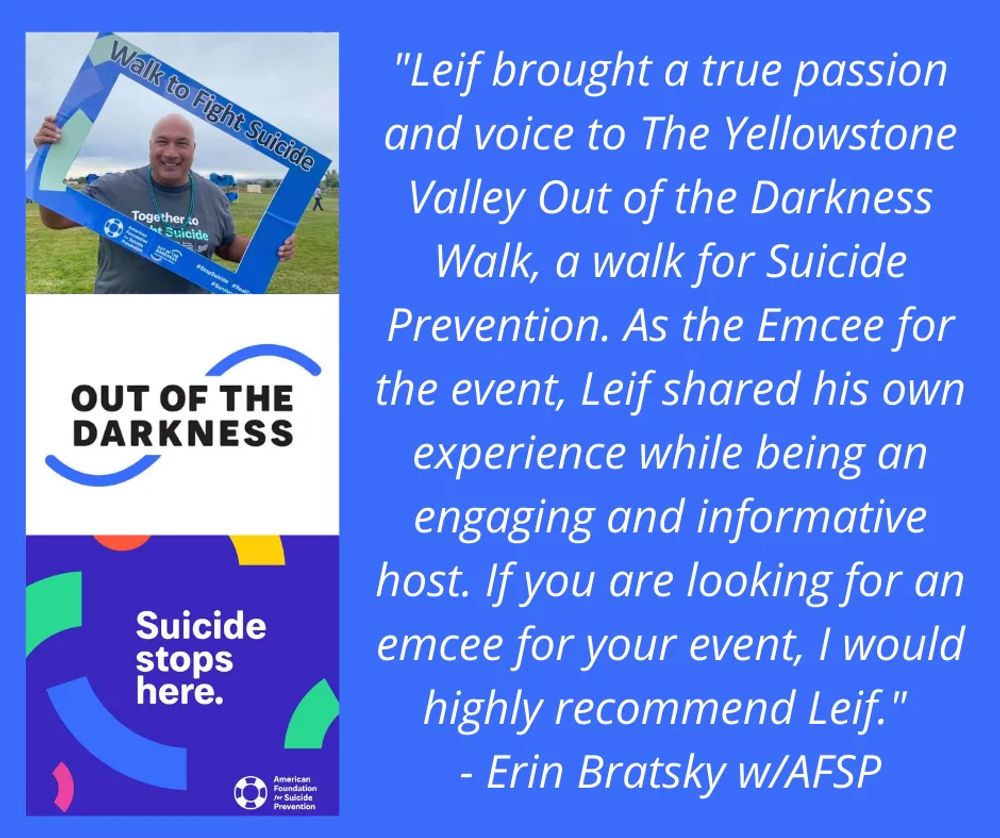 ˝I was blessed to be able to listen to Leif present to the REAL MT Class IV. I thoroughly enjoyed his reason why and he inspired me to find my why. Leif's enthusiasm and passion for social media and for making a difference is beyond compare. thanks for the life lesson Leif! 😃˝
— Tayla S., REAL MT
˝Leif conducted the training for our Mortgage Lender's and he did an amazing job! He engages the audience and applies his life experiences to his lessons. I highly recommend him for your next Training!˝
— Tami W., Western Security Bank
˝Left jumped right in and helped with Run! Turkey Run! this year with both marketing and being the emcee at the event on a very COLD Thanksgiving morning. His love for everything Billings shows in how he always goes the extra mile for many non-profits like ours. We can't thank you enough Leif!˝
— Cathy C., Run! Turkey Run!
˝Leif is a rockstar and very knowledgeable in growing business. His can-do attitude is contagious! Keep up the great work!˝
— Tucker V., TOPZ Sandwiches
˝Leif sets the foundation for professional effectiveness, personal accountability, and timeless principles of integrity, honesty, and human dignity. He is a brilliant speaker and inspires me to take action and achieve my dreams faster than I ever imagined!˝
— Sheri B., Young Families Early Headstart
˝I met Leif about a week ago and was really impressed with his go getter attitude, knowledge of business and the power of knowing & understanding your why. I definitely look forward to the next time I get to hear him speak about personal and professional growth and development.˝
— Alice F., Alice Frank Hair
˝He is kind of a big deal. Definitely someone worth knowing. He makes you want to be a better person. His impact on this community is nothing short of admirable! He is humble. He gives you hope. And so does his purpose.˝
— Megan H., Americlean
˝Leif is Social & Marketing Genius! He inspires and provides everyone encouragement! Not only does he talk the talk he walks the walk! No one better to learn from!˝
— Shaun H., Synergy Design Studio
˝I've known Leif for over 20 years and we recently reconnected through a local service group that he invited me to. In his past endeavors he has always looked out for his customers, employees and coworkers and now that he's a consultant for individuals and businesses alike I know that he will continue on with giving of his time and knowledge for the betterment and personal growth of who he works with.˝
— Mario D., Billings Carpet Garage
˝If you are looking to get more customers in the door get in contact with Leif. He has great ideas and carries them through to execution!˝
— Greg M., McManus Motors
˝When seeking advice, guidance, understanding and perseverance....seek out a mentor that already has walked that talk. Leif speaks with a clarity and sincerity that lifts the spirit and builds the character with knowledge gained throughout a lifetime of leadership, compassion and joy.˝
— Ginger R., Roll's Voice
˝If you're looking to engage others, inspire others, grow personally or grow as a team, look no further. Leif is a fantastic consultant who understands the importance of self determination, community orientation and social relationships. If you're ready for success, start now!˝
— Violet S., Billings Best Balloons
˝Passion to see others succeed, a love for our community like none other, the ability to help anyone grow their business, confidence, and inspire anyone to be able to do anything. This is just some of the things you will find when working with Leif Welhaven.˝
— Phill B., Bauer's Handyman Service
˝Leif Welhaven and Justin Whitfield are some of the hardest working people I know. You are in good hands!˝
— Stephanie E., Vande Studios
˝Leif really wants to see others succeed and is phenomenal at what he does! He has helped my business social media page become so much more successful and helped gain so many more followers˝
— Brandy S., Western Awards
˝Leif epitomizes community engagement in all he does. His commitment to personal success is only matched by his drive to see others succeed as well. I look forward to a future with his business acumen applied to individuals and corporations in this region!˝
— Julie R., Rodda Consulting
Companies and organizations I've worked with for corporate training and presentations.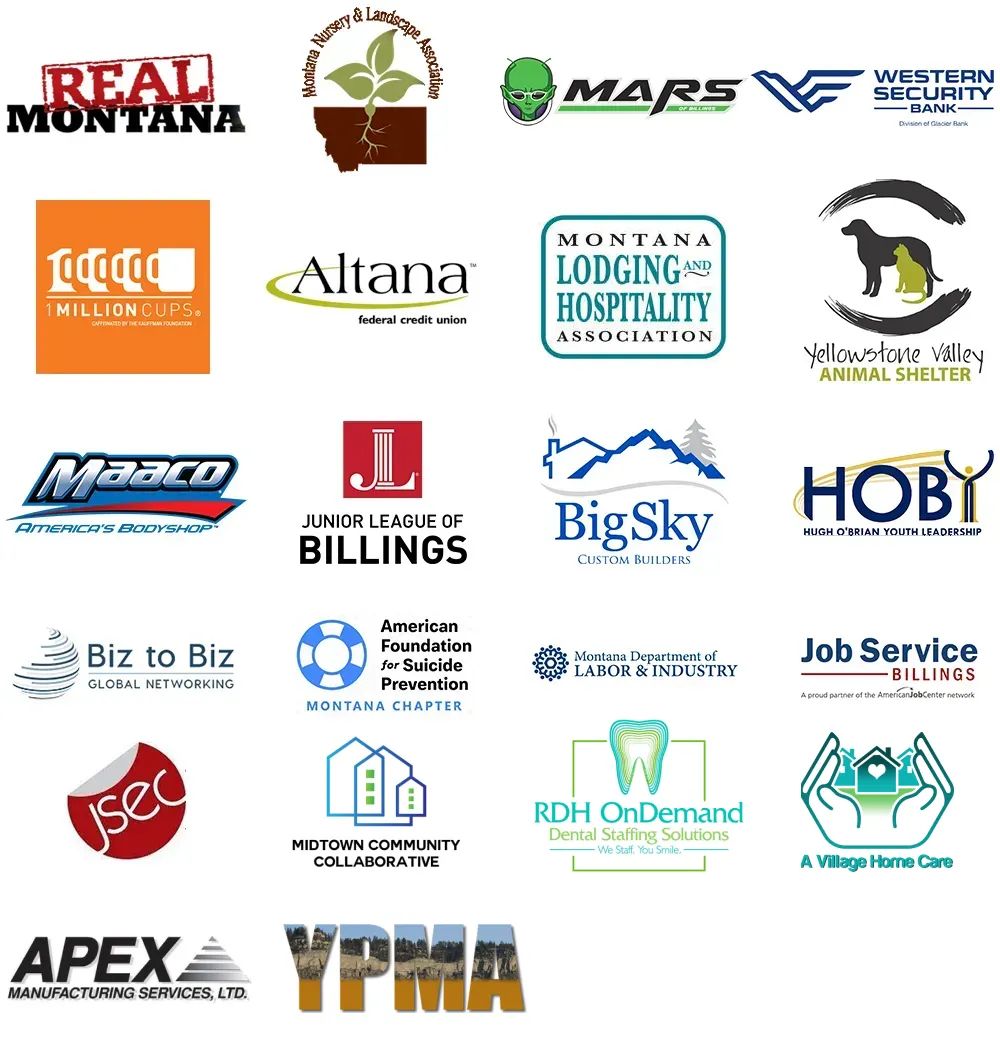 LW Consulting is a proud member of these organizations and associations.

Leif is a proud 24 year member of National Exchange Club.
Community Involvement
Leif regularly volunteers his time and emcee talents for the following organizations.